Congratulations to our 2023 Champions!
New partnership, Website and Technology
Introducing the all-new IDT website, a revolutionary online platform that combines cutting-edge technology with unmatched user experience. Powered by tagup, our new website is designed to bring convenience, efficiency, and enhanced functionality to the world of team registration, document management, team and player profiles, and payment processing.
Experience the ease of use like never before as you navigate through our sleek and intuitive interface. Whether you're a team manager, player, or parent, our website is tailored to meet your specific needs, simplifying the entire process and saving you valuable time and effort.
With our innovative team registration feature, you can effortlessly enroll your team in our tournament, eliminating the hassle of manual paperwork and streamlining the entire registration process. Say goodbye to lost documents and welcome the era of efficient document management, where you can upload and manage your rosters and insurance.
Explore the enhanced team and player profiles that provide comprehensive information and game video, allowing you to showcase your talent and connect with fellow athletes and recruiters in the IDT community. Stay updated on the latest news, announcements, and tournament schedules, keeping you ahead of the game and fully informed.
We understand that seamless payment processing is vital in today's fast-paced world, which is why our website integrates a secure and convenient payment gateway. Say goodbye to the hassle of manual transactions and embrace a streamlined process that ensures your payments are processed swiftly and securely.
We are deeply committed to the growth and success of the IDT community, and this new partnership is a testament to our passion and dedication.
Join us on this exciting journey as we revolutionize the way you experience team sports. The future is here, and the IDT website powered by tagup is your gateway to a new era of convenience, efficiency, and unparalleled user experience.
In 1996, a momentous event unfolded in Boulder, Colorado, as the inaugural Louisville Slugger IDT fastpitch tournament took center stage. This will mark the 27th year of the IDT! Crafted by the visionary Dan Burns and his team, this tournament brought together an 36 teams hailing from 7 states, representing three distinct age divisions. What began as a single premier event swiftly burgeoned into a magnificent phenomenon, presenting an unparalleled opportunity for aspiring student-athletes to catch the attention of esteemed college coaches nationwide.
Dedicated to igniting positive transformations in the lives of young individuals, IDT serves as a testament to the profound influence that coaches and teammates possess in shaping the trajectory of today's youth. Our unwavering objective is to furnish these exceptional individuals with an elite platform to showcase their skills, propelling them towards greater heights both in the realm of fierce competition and the academic arena. At IDT, we take immense pride in the seamless collaboration of our expertise, resources, and relationships, ensuring that our events becomes an unforgettable and uplifting experience for all who attend.
Our unwavering commitment is encapsulated in our resolute mission statement, which defines the essence of our purpose: to inspire and positively impact student-athletes. It is through our visionary approach that we have established ourselves as an unrivaled leader in the national athletic event industry, renowned for flawlessly executing a premier event. Our unwavering vision is to provide unparalleled opportunities for student-athletes to conquer their athletic and academic aspirations, while upholding our enduring commitment to deliver exceptional experiences for all who participate.
At the core of our organization lie our unwavering core values, serving as guiding principles that steer our actions and beliefs. We firmly believe that together, we are stronger, fostering an environment where collective efforts produce remarkable outcomes. Dedication to delivering world-class experiences for every customer fuels our relentless pursuit of excellence. Above all, we are driven by an unwavering passion, infusing every aspect of our work with an infectious energy that radiates throughout the IDT community.
We extend our heartfelt gratitude to all who have participated in the Louisville Slugger IDT, for it is through your unwavering support and participation that we continue to thrive and flourish. Together, we forge a path towards greatness, empowering student-athletes to unleash their full potential.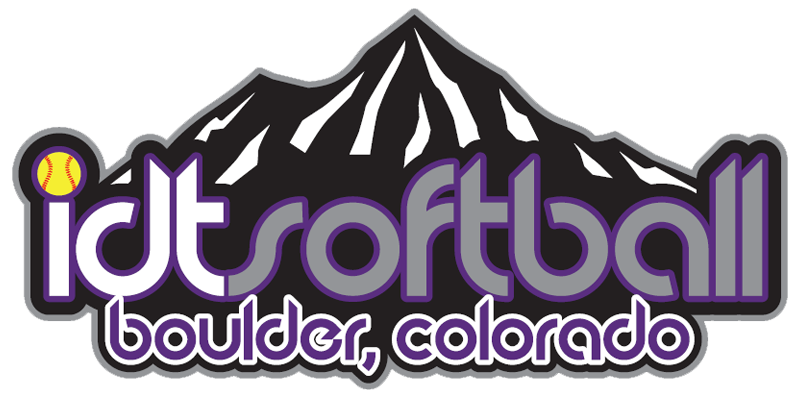 We are enhancing the game. Next-level technology for media, exposure, recruiting and ratings powered by tagup.

Leaderboards
Showcasing players with the most video uploads for individual play types on tagup.
Exposure
Player profiles, built around poignant information and video, designed to drive engagement through shareability.
National Rating
The new system developed in partnership with tagup to accurately evaluate and rate players on a national scale.

Recruiting
Dynamic search engines and a feed of recently uploaded content that power a strong connection between recruiters and recruits.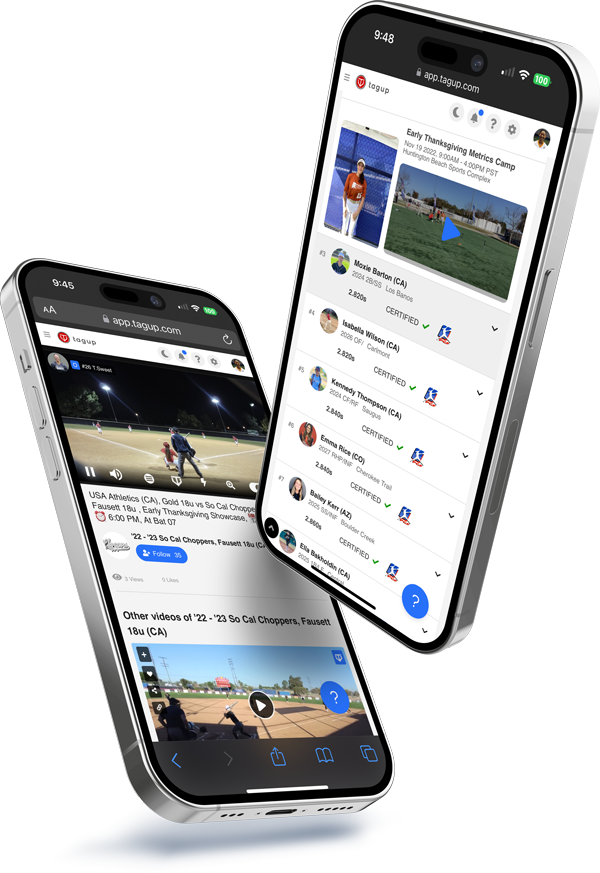 OUR sponsors and partners
Industry leading, like-minded partners who share in our vision and values.
You'll Never See a Better Pitch,
Take a Swing.